Swissroc Group makes a majority investment in Raized Real Estate.
Swissroc's acquisition of a stake in Raized Real Estate marks another crucial step in Raized's growth and strengthens our strategic position in real estate development in French-speaking Switzerland.
With the support of this new shareholder, Raized Real Estate will be in a stronger position to expand its development activities in the Swiss Alps and prestigious ski resorts such as Verbier and Villars. This participation demonstrates the confidence placed in Raized and its growth potential in the sector. This strategic partnership will give new impetus to current projects and accelerate the search for new opportunities in alpine real estate development in line with Raized Real Estate's sustainable construction strategy.
"We are looking forward to this new chapter with partners who share our entrepreneurial spirit and vision. Joining the Swissroc Group will allow Raized Real Estate to realise important synergies in order to offer our clients and investors even more qualitative real estate development and investment solutions. Our unique positioning in the Alpine market and this synergy of knowledge and experience will enable us to propel Raized to new heights." Sébastien Hess, co-founder of Raized Real Estate.
Cyril de Bavier, CEO of Swissroc, said: "This investment is a natural step in the development of our group and is in line with our expansion strategy. By combining the expertise and strength of our group with the specific skills of Raized Real Estate, we are convinced that we will be able to deliver real added value. It also gives us a foothold in the mountain segment of the market, which has great potential. We look forward to working closely with the Raized Real Estate team and contributing to its continued success. There are lessons to be learned either way."
Raized Real Estate and Swissroc Group share common values and a strong commitment to quality, integrity and innovation. This alliance will enable us to pursue the development of high-quality real estate projects that respect the architectural tradition of Switzerland's mountainous regions.
Recently certified as a B Corp, this change in Raized Real Estate's structure in no way calls into question its fundamental values or its commitment to its customers, partners and employees. On the contrary, this key step reinforces its determination to continue developing responsible projects and meeting its sustainable commitments.
Raized Real Estate looks forward to working closely with the Swissroc Group team and continuing to develop with quality partners.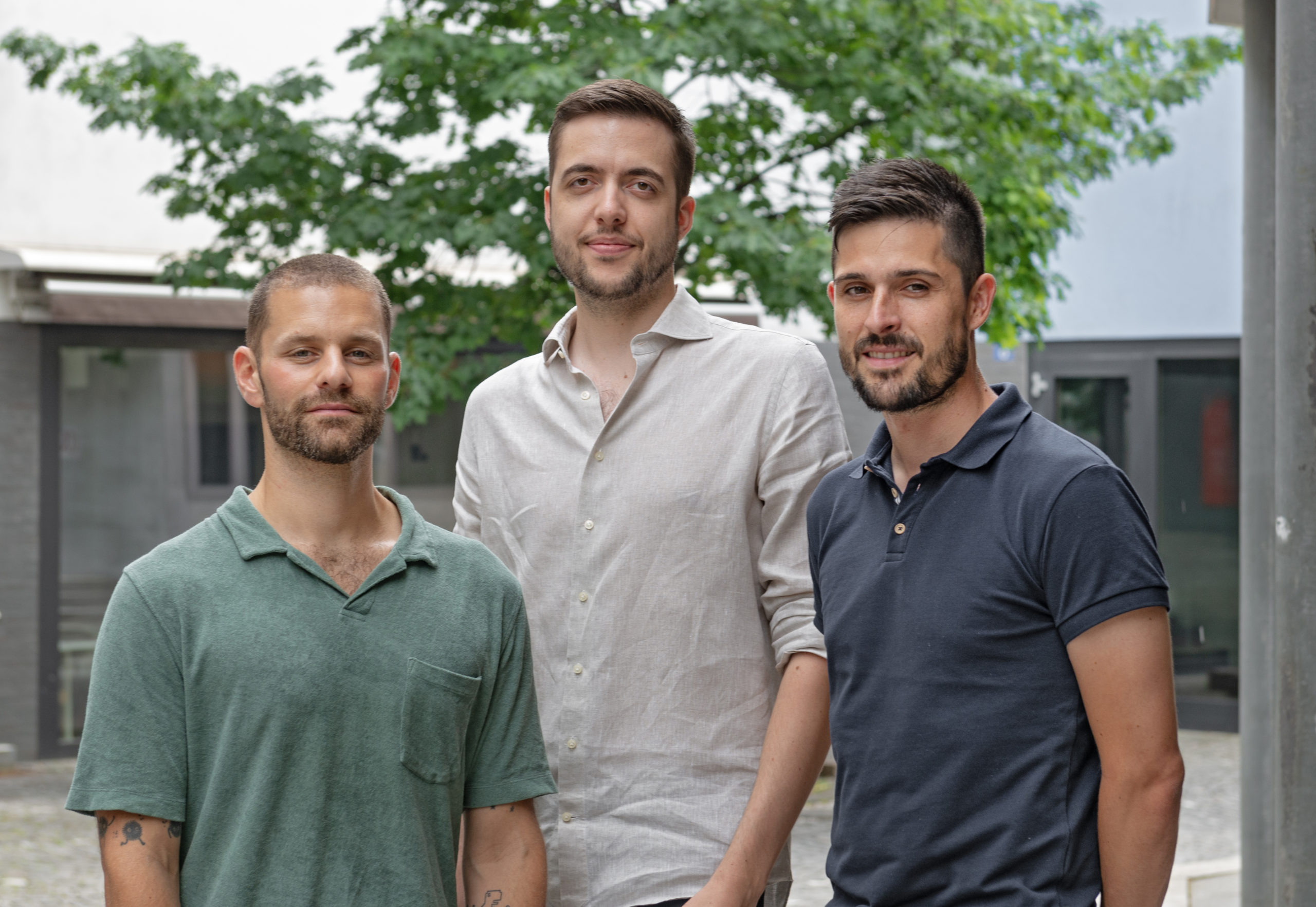 Sébastien Hess, Alexandre Perramond, André Da Costa
About Raized Real Estate:
Based in Lausanne, Raized Real Estate is a start-up specialising in real estate development and investment. The company was founded in February 2020 by a group of entrepreneurs with a broad range of skills in real estate, construction, technology and finance.
Raized Real Estate is involved in the real estate development process from sourcing through investment to development, construction and delivery of the building. In addition, Raized Real Estate develops real estate projects in a responsible manner to limit the sector's footprint on our environment and imagines the living spaces of the future thanks to modern technologies and ambitious requirements in terms of sustainable construction.
Since May 2023, Raized Real Estate has been B Corp certified, a certification that attests to all the efforts made, supports an ambitious sustainability strategy and underlines a concrete commitment to sustainable construction.
​About Swissroc:
For 10 years, Swissroc has been a one-stop shop for real estate in French-speaking Switzerland. Born out of a determined desire to rethink a number of assets in the world of construction and real estate, the Group has developed a wide range of skills across the entire real estate chain, in order to improve the way we build and create sustainable value for cities and their inhabitants, and for the professions in the world of construction and real estate.
Supported by a Strategic Committee and more than 180 employees at 4 sites, the Group is involved in every link in the chain: Investment, Asset Management, Development, Architecture, Construction, Fit-out and Sales.
This bottom-up, interdisciplinary approach has enabled the Group to build up the expertise and perspectives needed to successfully source, manage and execute property projects and investment opportunities in French-speaking Switzerland.